Could your Westie be a therapy dog?
If you have decided that dog showing is not for you and your don't fancy the rigours of agility training or the discipline of obedience competition what can you do? Do you have time on your hands? Does your Westie have a delightful temperament and want to please? Have you considered her becoming a therapy dog?
What does a Therapy Dog do?
Therapy dogs play a massive role in bringing joy to people who may be ill or elderly or in a home with dementia. These very special dogs may also visit schools to meet children where they can help build confidence. A Therapy dog can be really helpful when working with adults or children to overcome fears.
If this is something you are interested there are plenty of sources of information on the internet.
The Kennel Club run a programme called Bark and Read. Trained therapy dogs attend schools to help struggling or nervous readers to gain confidence and to help improve literacy.
There are many charitable organisations that arrange and manage visiting dog programs across the whole of the UK. There are no hard and fast rules regarding breed but it is really important that dogs have the right temperament. Dogs will be assessed to ensure that they are suitable for the job.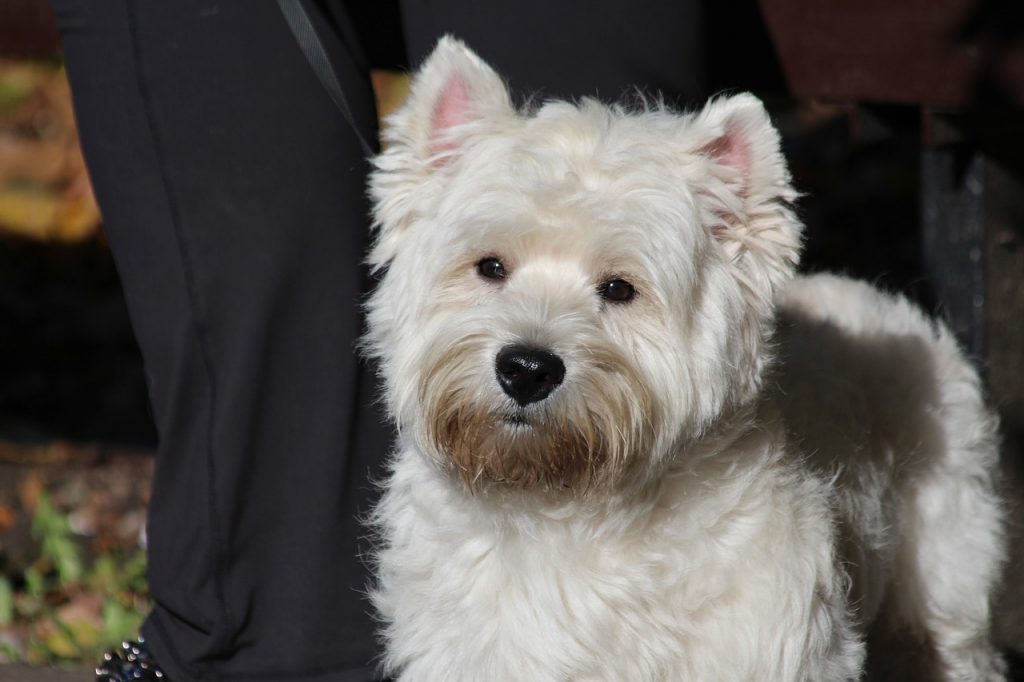 Personal Experience
Therapy dogs can bring immense pleasure and can help restore fond memories. I have a relative with advanced dementia who committed her life to breeding and showing dogs (they were wonderful Afghan Hounds). In retirement she kept two faithful Dachshunds who, I am sure, kept her going! Once she lost her four legged companions her own health deteriorated and she was eventually moved to a care home. When I first saw a therapy dog visit the home I was amazed. Having owned dogs all my life I am fully aware of the joy they bring, but to see a dog awaken joy in someone so very poorly was very special.
My aunt now has regular visits from a therapy dog who seems to enjoy her company. More importantly she comes alive, she smiles, strokes and converses with this wonderful dog who sits adoringly and takes all the love she offers!
To find out more visit the Kennel Club website.
Special thanks to Amy McGovern, Forsaken Fotos on Flickr, for the lovely picture of Sam at the top of the page.